Inknowledge maintains the NC-SARA States for you. If a state has been recently added, you can send us an email to have it added to our master list. Mentis however, provides the flexibility to manage these states yourself as well.
Adding New SARA State
Once inside the ELC app, select NC-SARA States present under States from the sidebar.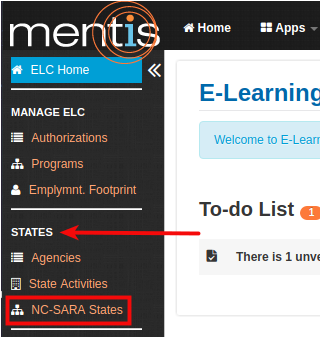 1. Click on Add button present on the right-hand side.

2. In Create a new SARA State, you need to select a state from the drop-down list.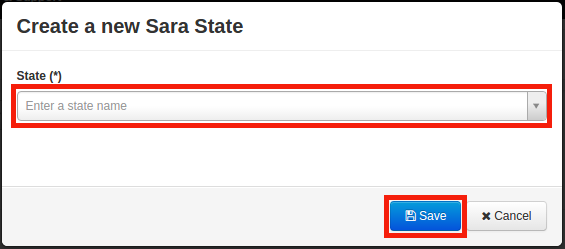 3. Click on Save. This will be displayed as SARA State.
Removing SARA States
You can delete SARA state using Delete buttons present under Actions.

Reviewing SARA States
You can review and manage SARA state using search options for state present under the Manage SARA States.