Version (2.8.0): Help is even easier to find in Mentis now. The Help button is present prominently at the bottom on the right-hand side and accessible from all pages of Mentis.
Steps for using help widget
1. Click on Help button present at the bottom on the right-hand side.
2. On each Mentis page, you will find Top suggestions for help topics of that particular page. For e.g. If you are on Manage State Authorization page than you will see help topics related to state authorization, state activities and programs under top suggestions.
3. If you don't find help topic from top suggestions then you can type and search for that particular help topic.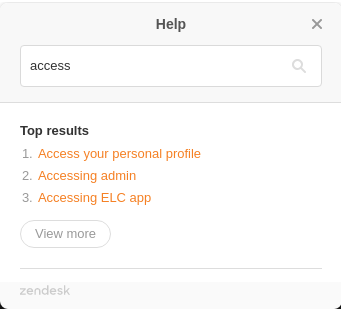 4. Click on particular help topic from the results to view the help topic right within Mentis.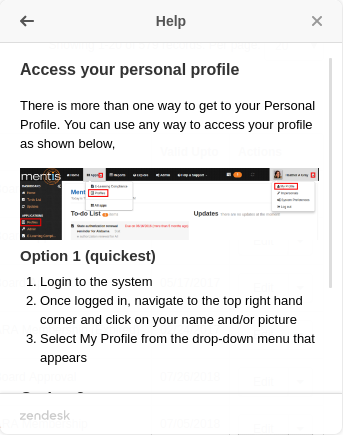 Tip: You can also view original article using the button for View original article present at the bottom of each help topic to open the article in a bigger window.