Step 1: First step to add or edit your title is to login into mentis.
Step 2 : Click on "My Profile" present in the drop-down menu of profile name on top right-hand corner of the webpage.
Step 3 : In "Edit Profile" click on "Edit" and select "Titles" from the drop-down menu.
Step 4 : In "Update your titles" click on "Add" to add new title.
Step 5 : Pick a title or enter a new one in the drop box.
Step 6 : Select "Unit" by clicking on "Browse and select" to search and select from the unit of hierarchy.
Step 7 : Tick the check box "Set as Primary" and you can also use check box "Hide from public" if you want to hide title from public.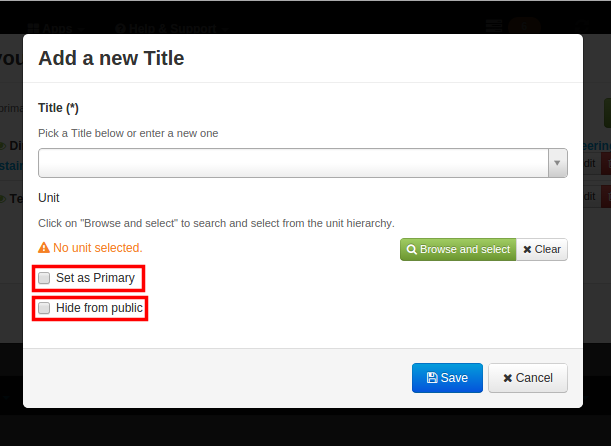 Step 8 : Now click on "Save". This would be displayed as your title.