Here you can add or edit other contacts for state agencies.
Adding other contact
1. Once inside the ELC app, select Agencies present under States from the sidebar.
2. Select the agency to which you want to add other contacts. Click View button present on the right-hand side.
3. Click on Other Contacts tab. In Add Agency Contact, you need to add contact name (1), contact designation (2) and contact email (3).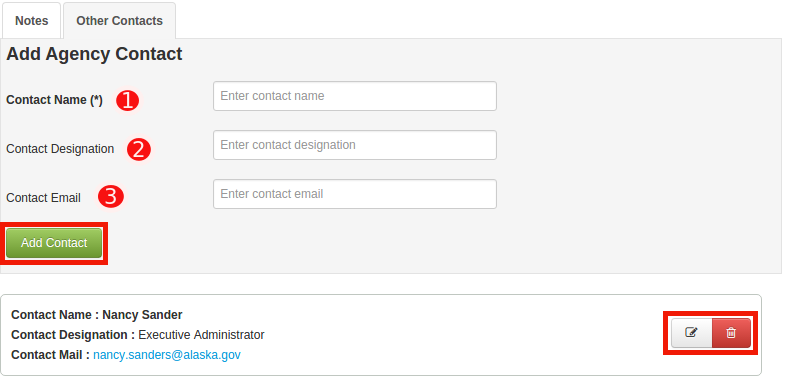 4. Click on Add Contact. This will be displayed as other state agency contact.
Note: In Other Contacts, you can edit or delete a particular contact using appropriate buttons present on the right-hand side.